Welcome to
Deep Creek Lake 360
Mountain Coaster
Wisp's Mountain Coaster rips down 3,500 feet of track that twists and turns through the woods, zips over a ski trail and winds back down to where you began. To ride double in a sled the driver or rear seat occupant must be 16 years old and must exhibit the ability to operate the brake levers safely. Children 8 years old and under are only permitted to ride as a second passenger in the front seat of the sled and must be accompanied by a rider who is at least 16 years old and who exhibits the ability to operate the sled controls and seat belt. The coaster is available all year round weather permitting. Check out the YouTube Videos on the right.
Segway Tours
The newest craze in transportation and touring. Buzz around Wisp Resort on these space-age looking vehicles! You can explore Deep Creek Lake at 12.5 miles an hour. My husband Ted was instrumental in getting the Segways at Wisp. He has been exploring Deep Creek Lake on his Segway for years with over 6300 miles on one of his Segways. He currently does the Segway tours on Saturday in the Summer.
Indoor Laser Games
Not your average Laser Tag Game!
3000 Square Foot of playing area, walls, nets,separate rooms, lights & sounds. Various gamesto choose from and no bulky vest required.This is a great activity for families and groups,also a great rainy day solution.
Disc Golf
Take a swing at the newest sensation in golf – disc golf! Played almost like the game made famous on links, in this version you throw discs into baskets supported by links – chain links that is! Our new family friendly 9-hole course is at the base of the mountain and made for the entire family. Or try our original 18-hole Mountain Course that includes a scenic chairlift ride to the top of Wisp Mountain where Hole #1 will be waiting. Rental Equipment available.
Scenic Chairlift Rides
Take a scenic chairlift ride to the top of the mountain and enjoy breathtaking views of Deep Creek Lake and the surrounding area. Make your ride special: order a picnic lunch and enjoy it on top of the mountain. Venture down our beginner trail, Possum, hike one of our new nature trails or return to the base on the chairlift.
Mountain Biking
Mountain biking is taking on a whole new attitude and altitude at Wisp Outdoors. It's called free-riding and it's making headlines all over the country. Our new Free ride Park will take you to higher ground with natural rocky terrain and wood ramps and bridges built throughout the wooded mountains at Wisp Resort. Free-ride bike rentals, instruction/clinic and tours available.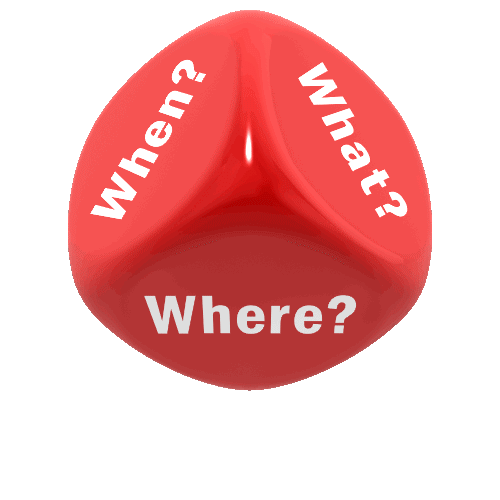 Geocaching at Wisp
Geocaching is a treasure hunt geared to your groups needs and goals. With over 1,500 acres of possible hiding places, you're bound to find something interesting.
Geocaching consists of locating a hidden "cache," usually contained in a waterproof box, with the help of a GPS (Geospatial Position System) unit, coordinates, and your own wilderness travelling skills. It can be as easy as finding a box under a log at the side of a path, or as hard as having to reach a cache hidden halfway up a rock face – it's all about the experience you want to have.
Rock Climbing & Rappelling at Wisp
The Fork Run Recreation Area offers rock-solid natural climbing and bouldering features. The "Boulders" is the main structure at over 25 feet high at its peak and offers a wide array of boulder problems, beginner top-roped ascents and challenging single-pitch sport routes. There are several other rock features to cater from the novice to expert climber.
Mountain Top Whitewater
ASCI's Whitewater Course: Test your timing, reflexes and teamwork on the world's only adjustable whitewater sports venue that offers class I - IV whitewater in a "controlled" environment. The 1/3 mile artificial river features authentic whitewater rapids, and is the most natural looking and feeling course of its kind in the world. Large boulders, excavated onsite, frame the course and shape the rapids -- this is not a theme park ride, but we are confident that Walt Disney would have been envious. ASCI's raft "conveyor" conveniently transports you from the finish pond to the start pool, eliminating the traditional shuttle of natural river rafting experiences. A great way to try whitewater rafting, anyone 50 lbs or more can have an amazing adventure. Expert guides and instructors on staff ensure high quality, inspiring and consistent teaching methods.
Flying Squirrel Canopy Tour
If you've ever wondered what it would be like to soar among the trees, then have we got a surprise for you! Introducing the new Flying Squirrel Canopy Tour! This is the first challenge course canopy tour of its kind in the Deep Creek Lake area offering amazing tree-top views, agility challenges and 5 breathtaking zips from 180 feet to over 400 feet! For the younger ones there is a Monkey and Chipmuk coarse. Check out the videos to the right.
Lodestone Golf Course
A modern trail-style golf course who's design was dictated by the mountaintop terrain and shaped by 3-time U.S. Open Champion Hale Irwin, Lodestone Golf Course is in a league all its own. Experience the #2 Ranked Public Golf Course in Maryland by GolfWeek Magazine (2012, 2013, 2014) during your stay at Wisp Resort. With some of the largest greens on the East Coast, sweeping views of mountain ranges and Deep Creek Lake along with stunning rock outcroppings and natural surroundings, Lodestone Golf Course is a mountain gem. Its fairways are large enough to be forgiving and the various tees offer variety and challenge for every golfer.
Family BonFires
Wisp Outdoors offers Private Group and Family Bonfires to kick back, relax and revel in cool summertime nights of Garrett County. Music & s'mores provided along with additional food and cash bar options.
1.5 hour Bonfire, Music, S'mores
Circle R Ranch, LLC
Deep Creek Lake Horseback Riding, pony rides or winter sleigh rides are fun family activities at Circle R Ranch.The stables are very near Deep Creek Lake, just 7 miles from McHenry.
(301) 387-6890
4151 Sand Flat Road
Oakland, MD 21550
Jet Ski/Wave Runner Rentals
There are rentals places around the lake
for boats, jet ski's and water toys.
Here is one around the lake to check out.
Jet Ski/Wave Runner
​
Rentals website
Precision Rafting Expeditions
Just add water and they do the rest!
Guided Whitewater raft trip, Float trips, Kayak School, Upper Youghiogheny rafting, Yough trips, Rafting near Deep creek lake, Whitewater rafting, Guided raft trips, Cheat river, youghiogheny river.
(301) 746-5290
715 Morris Ave
PO Box 185
Friendsville, Maryland 21531
​
Streams & Dreams B&B, Vacation Cottage, & Fly fishing Instruction
Affordable tranquil vacations on 15 acres in a tranquil setting by the Youghiogheny River. Waterfalls, trout brook, pond, park-like wooded trails, picnic area, kid's playground, island gazebo.
8214 Oakland-Sang Run Road
Oakland, MD 21550
(301) 387-6881
​
Your going to love this place...check out their webiste and
ATV Rentals and more...
Rentals, Sales, Service,
Sea Doo, Yamaha, Kawasaki,
Watercraft, Boats, Kayaks, Paddleboards, ATVs, UTVs, & yes Motorcycles
(301) 387-8233
634 Deep Creek Drive
McHenry, MD 21541
Go Boating Deep Creek Lake
Feeling the need for speed? Rent a jetski or a speedboat for wakeboarding. Looking for an unusual spot for a picnic? Take the family out on a patio boat for 360-degree lake views. Craving serenity? Canoe, kayak or rent a sailboat to enjoy the lake's 3,900 acres of cool, clean water.

Boating & Sailing
Location:
898 State Park Rd.
Deep Creek Lake, MD 21561
301-387-4111
​
Deep Creek Lake State Parks
There are some beautiful parks in the area and one of my favorites is Swallow Falls State Park.
This mountainous park contains some of Maryland's most breathtaking scenery. Swallow Falls State Park stretches 257 acres and is located about six miles north of Oakland.
301.334.9180
222 Herrington Lane
Oakland, MD 21550